Our Business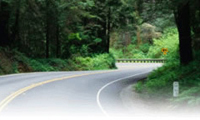 Marian F. Geohegan is an independent financial planner d.b.a. - "doing business as" - the Freedom Financial Group. She provides fee based advisory services through IC Advisory Services, Inc., a SEC Registered Investment Advisor. Securities are offered through The Investment Center, Inc., Member FINRA/SIPC.
Freedom Financial Group is a full-service financial practice committed to helping people pursue their financial goals. We offer a wide range of financial products and services to individuals and businesses.
Please call us at (865) 384-7270 if you have any questions about our business or the range of financial products and services we provide.
Freedom Financial is not affiliated with any other business or entity using the name "Freedom" or "Freedom Financial."