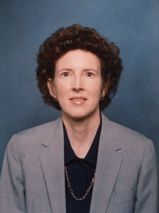 Freedom Financial Group
Welcome to our Web site -- an information resource designed to help you learn more about financial planning.  Click around and you'll find a variety of financial tools. There are financial calculators that can help you get a clearer picture of where you stand and where you're headed. There is a research library and newsletter articles on a wide range of financial topics. You can even request a proposal for an insurance or investment product.  
We encourage you to check back often, because we're continually adding new material.  If you have a specific question or want more information, click on Contact Us, drop us an e-mail message at mg@thefreedomfinancial.com or call us at (865) 384-7270.  We're ready to help.
Freedom Financial is not affiliated with any other business or entity using the name "Freedom" or "Freedom Financial."
Emerging market investments may have the potential for higher average returns over the long term, but there are risks.

America faces tough choices among potential solutions proposed to address Social Security's fiscal deficit.

New investment flexibility for 529 plans and how these plans may help you accumulate savings for higher education costs.

Retirement benefits are the 3rd most important consideration fostering employee loyalty, after salary and health insurance.